With the Vainglory 2016 Winter Season right around the corner, along with it comes the VGL winter qualifiers and the chance to earn a slot in the 2016 Vainglory Winter Live Finals to compete for the $70,000 in cash prizes. The competition only seems to be getting stronger, and teams will need to train hard in order to take the grand prize from last seasons reigning North American champions, Liberation X. However, just because your team is not the reigning champions, it doesn't mean you can't look like it!
Free Jerseys for Vainglory Guilds!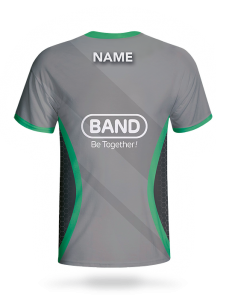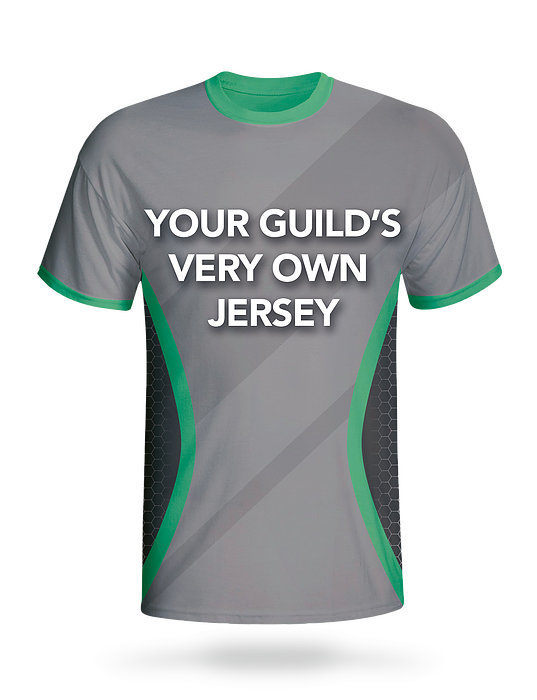 BAND is running a sweepstakes to find 20 Vainglory guilds that are leveraging BAND to its fullest, to win 10 Team Jerseys per guild, paid for and sponsored by BAND. What a great opportunity right?
Well, to be honest I was sort of skeptical. I had even been hesitant to retweet their advertisements cause I didn't want to promote something that was not inline with my goal of community support. So I reached out to the guys at BAND to get some more information. I also wasn't clear what was required to be entered and what exactly they were looking for when they said "the best guilds."
My first question, was why? Why are they doing this, and what are they expecting to achieve. Turns out, they have the same goals that I have always had. They are excited by this game and this community and felt this was a great way to support the guilds within Vainglory, while helping to bring more VG teams in to BAND. They have really been excited by the partnership with Team Vertigo, and wanted to assist other teams in representing themselves with pride. I felt they were genuine and truly excited about the future of Vainglory. I think we can all relate to that!
Also, turns out it's incredibly easy to be eligible and meet the "Best Guilds" requirement. By "Best Guilds" they just meant the guilds that are the best at leveraging everything BAND has to offer. You don't have the be a Gankstars, Halcyon Hammers or Team Vertigo to have a chance at this. Your small 6 person guild can steal this grand prize just by using BAND to its fullest. See my tips below to ACE this.
Already have an active BAND? Go enter now!
The giveaway will run from 12/03/15 – 02/08/16 – Winners will be announced 02/12/16
So I am going to try and break this down as simple as possible to make it easy for you guys. I want to see all 20 winning guilds come from the Vainglory community!
What you need to be eligible:
Create a BAND for your guild.
Invite guild members and friends (Must have 20 people in your BAND to be eligible)
Add practice/scrim dates, tournament dates, post news and link to great content (Like this!)
How to enter:
Go here: go.band.us/rurl/jerseysponsor
Submit the following through the form:
Your BAND (Guild) Name
Guild Member Count
Guild Leaders Name
Guild Leaders Email
Congratulations, you're now entered to be considered! Now go make your BAND the best in the Vainglory community!
Tips on Winning
• You must have more then 20 people. The larger the community is, while not necessarily better, it doesn't hurt to have a lot of people.
• Great content : Post vainglory related information, share VG news and events. Team content, memes, hero leaks, screenshots. Bring your community to life!
• Engagement : BAND offers a lot of great tools for organizing and communicating, make the most of them! Utilize polls, objectives, chat and calendars.
• I love this video that Dragonborne put together. This is like a template of what to do to win this contest. 🙂
So what are you waiting for? Go enter now! go.band.us/rurl/jerseysponsor