Do you like what we are doing at Vainshame? If you enjoy the overlays, wallpapers or other original content, please consider donating to or promoting the site with one of the following options.
Donate
By donating to Vainshame, you are putting money back into the community. All donations will be used to contribute more to the future of the Vainglory community and it's players.
Donation Levels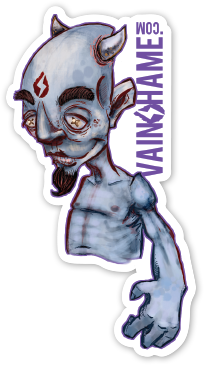 • $5 – Special thank you tweet and graphic from @vainshame on twitter.
• $10 – A Thank you tweet and a 3 pack of Vainshame stickers
• $25 – Custom Avatar or Team Logo
Or purchase some Vainshame gear:

Promote
Text Links: Link to Vainshame.com from your site, forum signature or stream.
Vainshame Logo Link: Place the Vainshame.com logo on your page, forum signature, twitch overlay, or stream.
Black


White w/ alpha


Twitch panel: Place this pre-made twitch panel on your page, and link it to our site.

Video: Download the Vainshame 8sec stinger for use on your twitch streams.